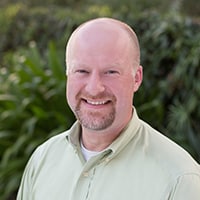 The physicians of Parkwood Pediatric Group announced today that Kirby J. Smith, MD has joined their practice. Doctor Smith, who previously cared for patients at a Summerville pediatric practice, will be caring for Parkwood Pediatric Group patients at the practice's Daniel Island and West Ashley offices beginning May 1.
Dr. Smith earned his undergraduate degree in biochemistry and molecular biology from Gettysburg College in Pennsylvania. In 2006, Smith earned his medical degree from Medical University of South Carolina (MUSC), where he also completed his residency. Before becoming a physician, Dr. Smith was a research specialist at MUSC and a lab specialist at the University of Pennsylvania. He also served in several volunteer capacities, including working as an EMT with a volunteer fire company near his home in Pennsylvania and on the SUGAR bus, performing free diabetes screenings and education in underserved South Carolina communities.
"As a member of the Lowcountry's medical community, and a graduate of MUSC's Department of Pediatrics, I have been aware of the excellent reputation of Parkwood Pediatric Group for years," said Kirby Smith, MD. "It's an honor to join this practice. I look forward to caring for our patients and their families alongside this incredible team."
To schedule appointments with Kirby Smith, MD, patients should call the practice's Daniel Island office at (843) 849.9582 or the West Ashley office at 843.556.8110.